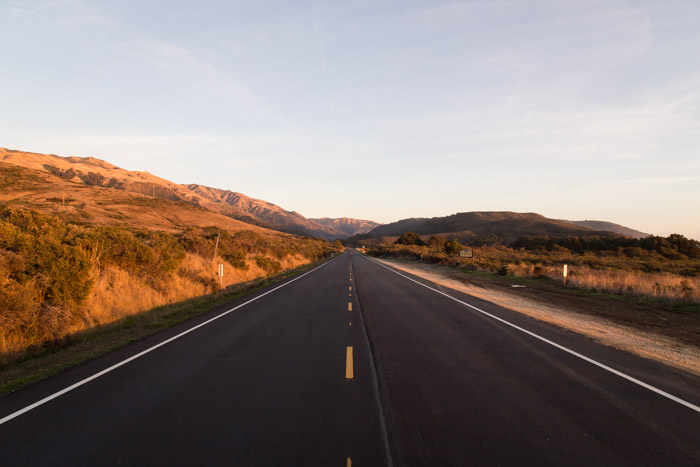 This May I left my D.C. life behind to take to an open road.
Why?
My lease had just run out and, with a remote job and few obligations to tie me down, it was the perfect time to try a nomadic lifestyle.
How does it work?
While I move around more now, I still have a job, work forty hours a week, and am available during business hours for conference calls, emails, and Slack messages. As far as my job goes, not much has changed.
When work ends is when the benefits of working on the road really come into play. I've been changing cities every couple of weeks, trading one AirBnB or apartment for another in new locales, and using my free time to explore. That usually involves hiking, checking out cultural attractions, and trying delicious new foods.
Last week I took a break from traveling to stay with my family after a vacation to Scotland and thought it'd be a good time to recap my first month of adventures. Unfortunately, I didn't finish the post before leaving so now I'm finishing it up in Cleveland, OH.
Without further ado, my first month of life on the road…
Richmond, VA
Richmond was a pretty neat 'lil city. It was small and easy-going but plenty big enough for wonderful shops, nightlife, and tasty food options (shout-out to Boulevard Burger & Brew and their Yard Bird sandwich). Pretty neat and friendly people too.
My main drawback for Richmond was not taking any photos there.
Atlanta, GA
The first thing I noticed about Atlanta wasn't the city but the road leading to it. The highway was a colossal eight to twelve lanes wide. Not ideal but it is what it is.
The scale of Atlanta felt nearly as big. A bit too big. I often found myself needing to Uber from one area to another. That said, Atlanta had its upsides: solid food, plenty to do, and a decent aquarium.
Atlanta was also the location of my first AirBnB: a nice one-bedroom apartment with an awesome outdoor patio. I forgot to take photos of the apartment, but here's one of the patio.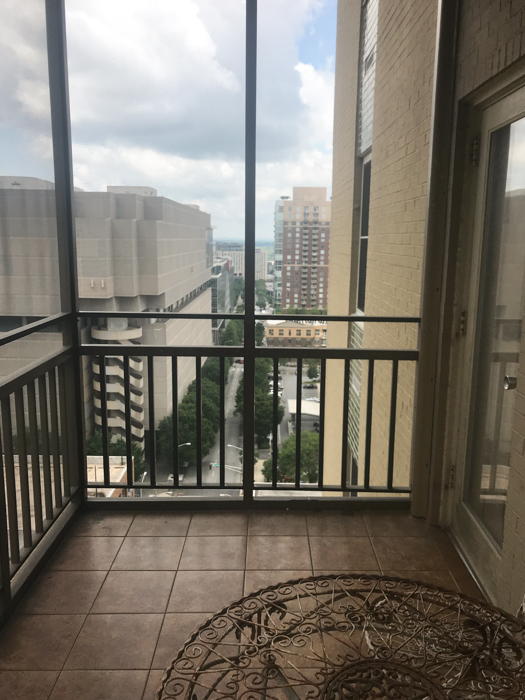 I mentioned food earlier, and I'd be remiss if I didn't include a photo of my favorite spot:
Chattanooga, TN
Chattanooga… what a place. For a city with a population of ~180,000 people, it had got a lot going for it. For starters, it was incredibly easy to get out into nature. On a weekday I could finish up work and twenty minutes later be up in the mountains hiking trails.
On weekends, beautiful waterfalls and swimming holes were less than an hour's drive away.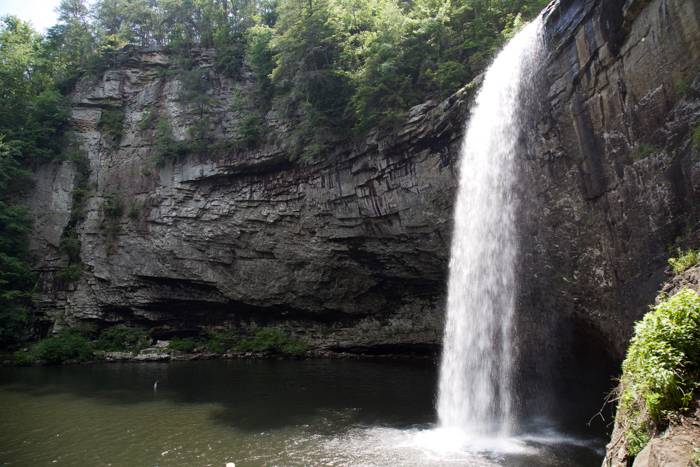 Besides the neat nature, Chattanooga had a surprisingly vibrant city life, with lots of food options and unique concepts. For example, the Chattanooga Choo Choo was a former train station converted into a hotel, with bars serving local beer out of rail cars and rooms within rail cars themselves. I wish I'd taken more pictures of the food and nightlife, but one of the few food pictures I got was a worthy one – Tremont Tavern's delicious Jalapeño Jack burger.
Overall, you could say I was a fan of Chattanooga. It's got great food, amazing and accessible nature, and lovely, friendly people. Also, shout out to Krystal and their 5 for $5 deal. Probably one of the best fast food deals in the south, with their nuggets, chicken sandwiches, loaded mini-hotdogs, and burgers.
Columbia, South Carolina
Once again, the greatest downfall of Columbia, SC was that I didn't take any photos here. I was only in town for a day while visiting friends but from what I saw it's a great spot. Good food, good people, and good nightlife. You can't ask for much more. Well.. maybe you could. You could ask for Cook-Out, and Columbia would give you their $5 Cook-Out box with open arms.
Roadtrip Stats
Miles driven: 1706
Cities visited: 4